The Harley Street ENT Clinic is UK's foremost private medical centre dedicated to providing high quality care for all ear, nose, throat, head & neck and balance related disorders. It was setup in early 2004 by leading ENT surgeons Dr Gerald Brookes and his partner Dr Natalie Brookes, with an aim to create a one-stop ENT Clinic.
Over the years it has developed in-house a state of the art diagnostic laboratory capable of carrying out comprehensive and specialised hearing, balance, facial, voice, laryngeal, nasal, olfactory, airway, allergy and sleep investigations. Today, it is widely regarded as one of the most advanced ENT diagnostic centres in the country that is trusted by GPs, diplomats and celebrities alike.
The Harley Street ENT Clinic has five of UK's top ear, nose & throat surgeons consulting at it's premises. Each day of the week during working hours, there is at least one ENT specialist present in the centre. This enables us to provide same day treatments to patients who need to see a consultant urgently. Our medical team includes some of the most well respected therapists, highly qualified scientists and caring nurses. They are backed by a fully trained support team led by an extremely capable practice manager working to provide a very high standard of care to all our patients.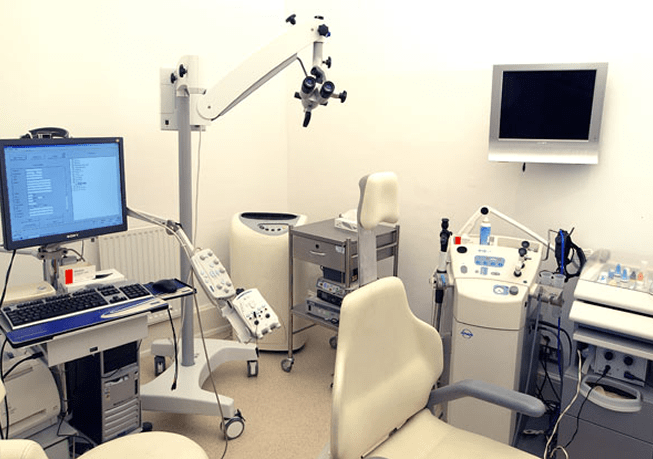 Our experienced team allows us to provide treatments for all kinds of ear, nose and throat related problems. Whether you have an ear infection, a snoring problem, dizziness or require surgery — our consultant-led care will ensure you get treated safely and competently. We look after all ages of patients, from children to adults.
The Harley Street ENT Clinic also has an in-house pharmacy and a hearing aids unit, called the Harley Hearing Centre, to complement our ENT services.
Request An Appointment