The Harley Street ENT Clinic is dedicated to providing the best patient-led care at every stage, so you can be sure that you will be treated well and kept informed throughout your journey. If you have any questions about what to expect from your visits to the ENT clinic in London, you can always ask your doctor for advice.
Choosing the Harley Street ENT Clinic
Patients arrive at the ENT Clinic in London from various routes. Some of our patients have been referred to an ENT specialist by their GP or another doctor. Others are looking for a second opinion after seeing an ENT doctor elsewhere. It is also possible to make an appointment at the clinic directly, without seeing another doctor first. We accept all kinds of patients, from those who are covering their own care to those using health insurance. Some of our patients are locals, others come from different parts of the UK, and some are international patients. You can easily arrange an appointment at the clinic in London through the Enquiry form on the website.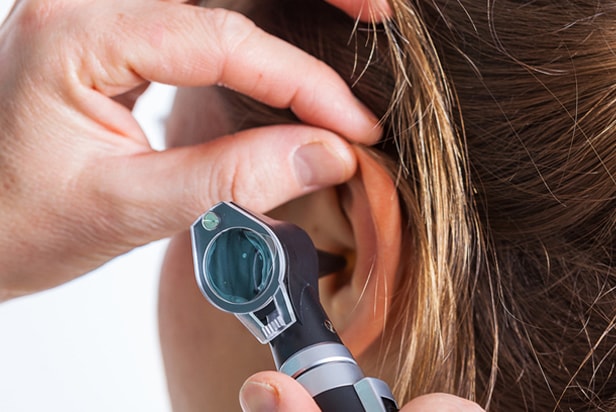 First Consultation
During your first visit to the ENT clinic in London, you will be asked to fill out some paperwork giving your personal details, including information about your insurance coverage if applicable. If you have a referral letter, you should bring it with you as it contains important information about your health.
When you see the ENT doctor for your first consultation at the clinic in London, you will spend some time talking about your reason for visiting. The doctor may ask about your symptoms, general health and medical history in order to learn more about your condition. A simple physical exam will often be performed, which may include using specialist instruments to examine your ears, nose or throat.
Additional tests or procedures may be performed during this visit, if possible. The well equipped consulting rooms have all of the latest equipment to help the ENT specialist understand your condition. However, the doctor may recommend returning to the clinic in London for further testing or treatment as some procedures cannot be carried out right away. For example, you may need to have a CT scan or visit the clinic for audiology, balance or other specialist tests. By the end of the appointment, you should have a clear idea of what the next steps will involve.
Diagnosis
Once any further tests have been completed and the results analysed by the ENT specialist, you will be able to meet with your doctor again to discuss your condition. The doctor will usually be able to provide a diagnosis and explain what it means for you. You might want to learn more about the cause of your condition, how it is affecting your body, and what might happen in the future.
Treatment and Beyond
The ENT doctor will explain the treatment options in detail and help you to make the right decisions about your care. You may be prescribed medication, which you can pick up at the in-house pharmacy at the ENT clinic in London. The doctor may perform simple procedures at the clinic or arrange surgery at a later date. In some cases, you may be referred to another specialist for treatments such as vestibular therapy or CPAP. Follow up appointments at the ENT clinic in London may be required to ensure that the treatment is working as expected and your condition is improving. You will be able to contact your doctor at any time if you are concerned about your health or have questions about the treatment. The Harley Street ENT Clinic will be there to support you at every stage of the journey.
Request An Appointment