The Harley Street ENT Clinic accepts patients both with and without health insurance. If you plan to cover the costs of care by yourself, we will make the process as simple and clear as possible for you. We will be upfront about the cost of treatment and make sure that it is easy for you to make your payments. The last thing you should be worrying about when you are unwell is how to make the payments for your care.
Choosing Private Care
Self-pay patients can make an appointment at the ENT clinic in London directly or visit with a referral from their GP or another doctor. Patients choose private care for many reasons. Paying for your own care can enable you to take more control over your treatment and how you will receive it. You will be able to choose the clinic and ENT specialist who you want to provide your care, so you can pick a top private clinic in London where you will feel comfortable. You can be sure that you will receive the highest quality medical care and the best service at your private ENT clinic in London.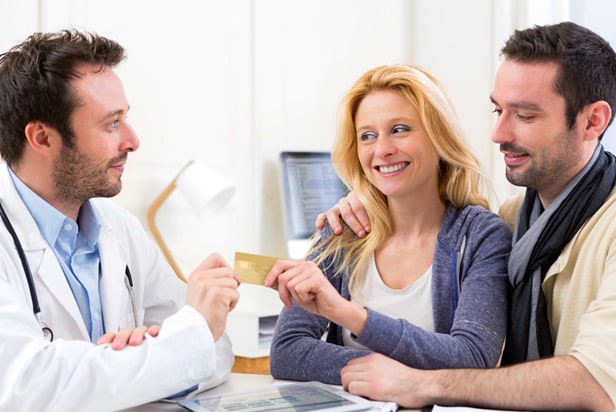 Choosing a private clinic has other advantages too. Getting the help that you need can be easier when you choose private care as you will be able to see an experienced specialist at a time that suits you, without having to wait for an appointment. You will be able to get in touch with your ENT specialist in London whenever you have questions or concerns about your health.
Paying for Your Care
If you are covering the costs of your own care at the Harley Street ENT Clinic, we will ensure that you know how much you should expect to pay. Depending on your needs, you may need to pay for different kinds of tests and treatments as well as for your consultations with the ENT specialist in London. If you require surgery, there will be additional costs for the operating theatre, nursing care, anaesthetist and hospital stay if required. Every patient's needs are different, so the costs of seeking care at a private ENT clinic will be different for everyone. However, we will do our best to provide value for money while ensuring that you get the right care.
You have enough to think about when you are seeing an ENT specialist, without having to worry about the costs or how you will make your payments. We have plenty of experience caring for self-pay patients, so we understand how important it is to make the process simple for you. We will always be upfront about the costs and exactly what will be covered so that there won't be any surprises when you see the invoice. Although the costs may change if your condition changes or the treatment plans need to be altered, we will be as clear as possible about what you can expect to pay. If there are any changes, we will inform you of them as soon as we can. We will also ensure that the payment process is as simple and straightforward as possible for you. We believe that paying for your medical care should be easy so that you can concentrate on getting better rather than worrying about the bills.
If you would like to see an ENT specialist in London as a self-pay patient, get in touch to arrange an appointment at a time that suits you. You should also contact the clinic if you have any questions about the costs of your care or paying for the treatment you have received at the Harley Street ENT Clinic.