Medication is often required to treat conditions affecting the ears, nose and throat as well as for balance disorders. The Harley Street ENT Clinic has an in-house pharmacy where you can collect your medication if you have been given a prescription by the doctor. You will be able to pick up your medication at other pharmacies if it is more convenient for you, but many patients find it simpler to visit the pharmacy while they are attending the ENT clinic in London. It can be much easier to collect your medicine right away while you are in the area. You can also visit the pharmacy to have your prescription refilled when necessary.
Medication Advice
Our pharmacy provides a convenient point for you to pick up your medication. Your ENT doctor will explain your medication to you during the consultation, It is important that you understand how your medication should be taken, how much you should take, and what side effects you might experience. If you have any questions or concerns about your medication, you can email us or ring to speak to one of our nurses. You can also ask your doctor about the medication during your appointment so that you understand what your treatment will involve.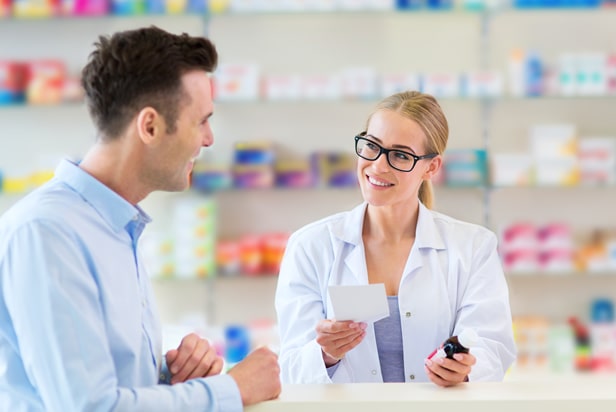 Other Services
In addition to pharmacy services, the ENT clinic in London also has an associated hearing aid unit where you can receive expert advice on hearing loss. The Harley Hearing Centre has a team of experienced hearing aid specialists who can answer your questions, fit you with a hearing aid, and provide extra support alongside your ENT doctor. Having these extra services linked to the Harley Street ENT Clinic enables us to provide you with the best possible care for ear, nose, throat and balance disorders.